H.264 4ch DVR Standalone System ~ Internet Webview Demo

H.264 4ch DVR Standalone System ~ Mobile Demo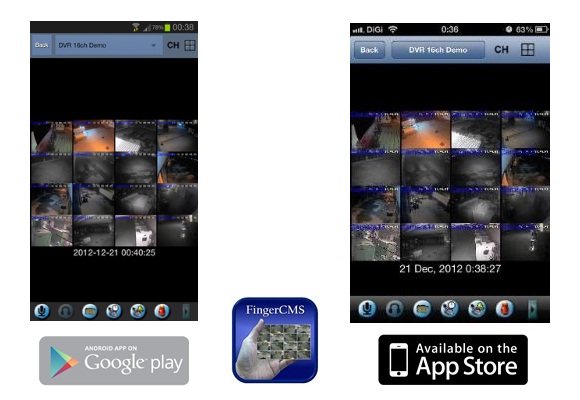 Remote Viewing
All our systems provide remote viewing and playback features!
We offer the top perfroming technologies on the market, each offering difference performance levels. But the one thing they all have in common is easy Internet and Smart Phone viewing and control.
Remote Access Using Our Surveillance DVRs
The ability to remotely view and manage your video surveillance system from anywhere in the world is one of the most powerful features built right into our systems. Anywhere and anytime you can remotely access your system through the internet or your smart phone. Imagin, in real-time, covertly monitoring the status of your home or business whenever you need. All our systems have this powerful feature built right into the DVR. All it requires is a high speed internet connection.
Setup & Support
One of the added values of choosing Backstreet as your supplier is our fantastic support. Once the system is installed, give us a call and we'll walk you through the remote viewing setup process. It only takes a few minutes and in many cases our support reps. can log on remotely and complete the entire process for you. We're behind you 100% of the time. We provide free, unlimited, life-time technical support for all the equipment and systems we offer. Don't hesitate, if you have a simple question or need help…our professional, friendly technical staff is here and ready to help!